Experience a lot of fun and team building activities. It goes without saying that food and drink are included. Our activities are perfect for hen and bachelor parties as well as for company events. You can have a look at our weekend ideas on how to spend an eventful weekend.
Opening hours
Restaurant
Monday - Saturday: 11:30 - 23
Saturday: 12:00 - 23:00
The kitchen closes at 22:00
Sunday: 12:00 - 17:00
The kitchen closes at 16:00
Breakfast
Weekdays 07:00 - 09:30
Weekends 07:30 - 10:00
Hotel
Open around the clock
Check-in: From 15:00
Check-out: No later than 12:00
Hostel
Open around the clock
Check-in: From 15:00
Check-out: No later than 10:00
Conference
Manned on office hours.
Museum
Every day: 11:00 - 16:00
Find us
Restaurant
Alstaviksvägen 17
Hotel & Hostel
Långholmsmuren 20
Conference
Långholmsmuren 20
Museum
Långholmsmuren 20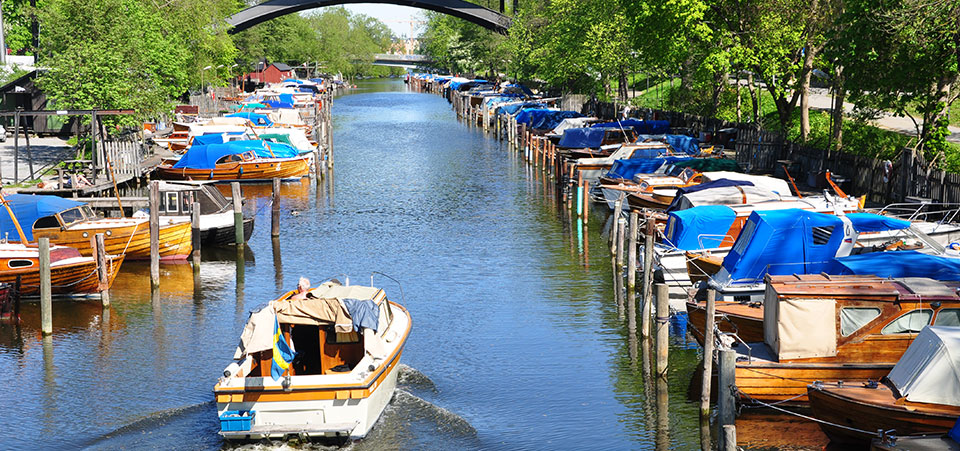 About the island
Långholmen is, as the name implies, a long narrow island. It is located by Södermalm near Hornstull. On the other side of the water is Kungsholmen, which is reached via the bridge Västerbron. Between Södermalm and Långholmen runs the narrow Pålsundet, which during the summer is a home suite for many beautiful wooden boats. Outside the hotel entrance there is a lovely beach bath and nice trails for running and walking in a beautiful park environment. On the other side of the Långholmsbron bridge, Södermalm and the rest of Stockholm await with its rich selection of shopping and entertainment.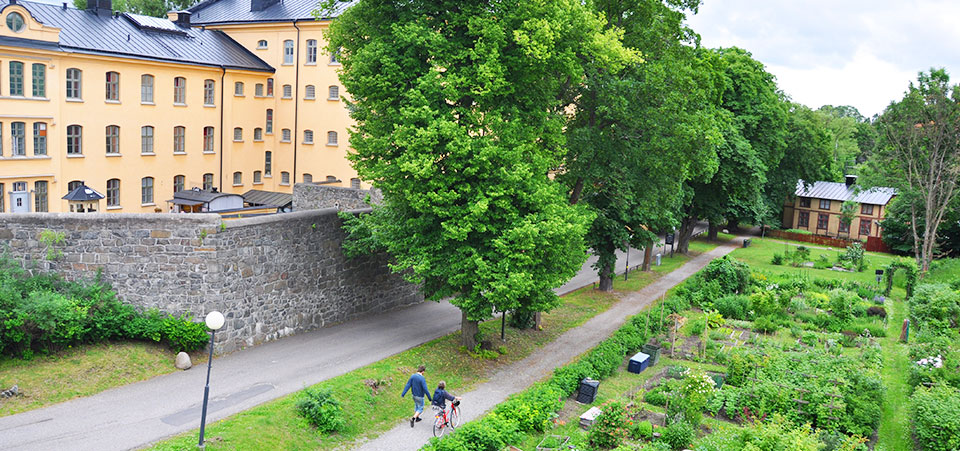 Explore Stockholm
Här hittar du några av våra bästa tips på vad du kan göra på Långholmen på egen hand.
HORNSTULL
In 2013 Hornstull was renovated and what a successful make-over! With 39 new shops, bars, restaurants and cafes the new and improved Hornstull has become the nicest meeting place in south Södermalm, just 10 minutes away from the hotel.
MONTELIUSVÄGEN
Here you will get the best view of the beautiful city of Stockholm. The walking path "Monteliusvägen" runs along the steep hill high above Söder Mälarstrand. The path starts at Kattgränt in the west, where new stairs connect to Söder Mälarstrand, and ends at Skolgränd in the east. There are many terraces and park benches along the way, and from here you get a magnificent view of Riddarfjärden and Gamla stan.
SKANSEN
Sweden's oldest open air museum and Stockholm's only zoo. Skansen is open throughout the year with different exhibitions depending on the season. Here you will see very old and well-preserved dwellings and meet people from different times in the past.
THE VASA MUSEUM
Together with Skansen, Vasamuseet is Stockholm's most popular tourist attraction. The well-preserved ship from the 17th century impresses visitors with its magnificence and its short-lived but interesting and eventful history.
For more tips on what is happening in our beautiful city, visit Visit Stockholm.