Conference in a an old prison! We have changed former prison cells to modern, cozy hotel rooms. Långholmen is centrally located in Stockholm but with the island's beautiful nature outside the door and it is easy to forget that you are in the middle of town.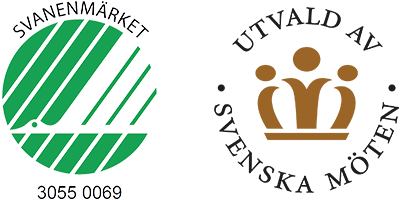 CONFERENCE WITH OVERNIGHT STAY AT LÅNGHOLMEN
We will be happy to assist you with the planning and execution of your conference. Based on your needs, we can customize facilities, food, activities and services to make your conference days as successful as possible. At night you sleep in our cozy single cells and enjoy a delicious breakfast buffet in the morning. A conference at Långholmen always includes tech support, wireless internet and mineral water / spring water.
Popular choice of food during the conference:
Morning coffee with homemade pastry buffet
Lunch with main course, salad, bread, meal drinks and coffee
Afternoon coffee with homemade bread, smoothie and fruit
Three-course dinner with salad, bread, meal drinks and coffe